Enrolment Centre, Changyuan, Henan province, China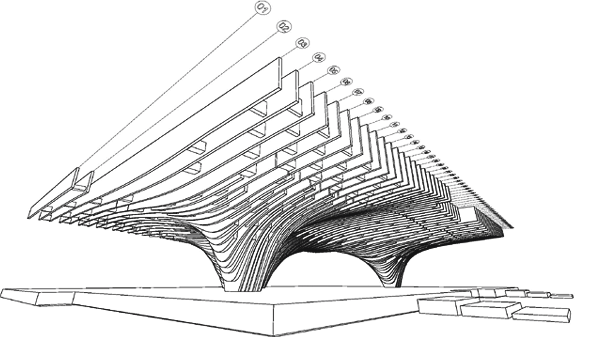 This enrolment centre for Honliv School in Changyuan is a 400 m2 pavilion that will be used as exhibition gallery, student registration centre and for public events. The differentiated performative roof filters light in different ways, varying the socio-psychological conditions within the space to create areas for public and more private activities without compromising the flexibility of the open plan. The building is conceived as a structure entire pre-fabricated out of steel, as requested by the client and in relation to the challenges of on-site construction in central China. All aspects such as sun shading, rain water collection etc. are integrated in the components sized at road transportation limits.
The large performative roof measures 32 x 23 meter and rests on three large columns which locations are determined by the activity zones in the pavilion. The columns transition into the ceiling system, which is constructed out of a series of steel beams that decrease in density towards the cantilevering parts of the roof to reduce weight, while acting as louvres to block direct sunlight in the hot months of the year.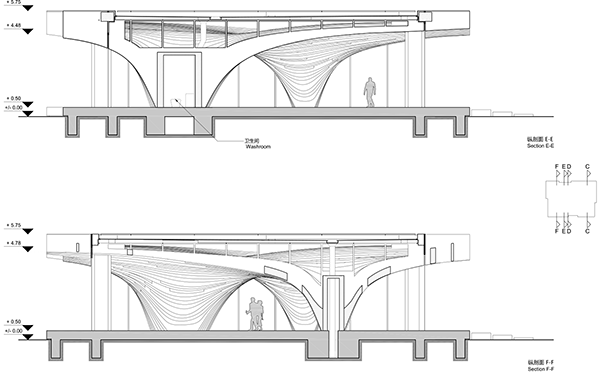 Design by Urban Systems Office LLP, Jeroen van Ameijde / Andrea Bugli / Miguel Reyna
Assistance by Kai Yang, Leon Hollender