A five-day workshop engaging in innovative architectural fabrication processes, organised by AA Design and Make programme in collaboration with the AA Digital Prototyping Lab, April 2011.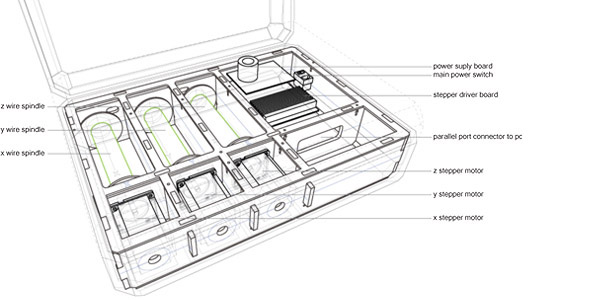 Aiming to explore the integration of digitally-driven fabrication technologies in the context of Hooke Park's forestry and workshop resources, the five day programme was based around experimental digital software and hardware tools to construct 1:1 structures using local materials. The workshop was taught by Brendon Carlin (AADRL 2009-2011), Michael Grau (Zaha Hadid Architects), Luke Olsen (UCL / Bartlett and University of Nottingham and Jeroen van Ameijde (AA).

Coordinators:
Martin Self
Luke Olsen
Jeroen van Ameijde
Tutors:
Brendon Carlin
Michael Grau
Luke Olsen
Jeroen van Ameijde
Workshop Tutors:
Charlie Corry Wright
Karleung Wai
Participants:
Andre Chaszar
Anam Hasan
Henk Jan Imhoff
Wiktor Kidziak
Quiddale O'Sullivan
Sebastian Partowidjojo
Izis Salvador Pinto
Changda Wu
Yu Zheng
Di Zhuang
Visiting Experts:
Abel Maciel
Stefan Kueppers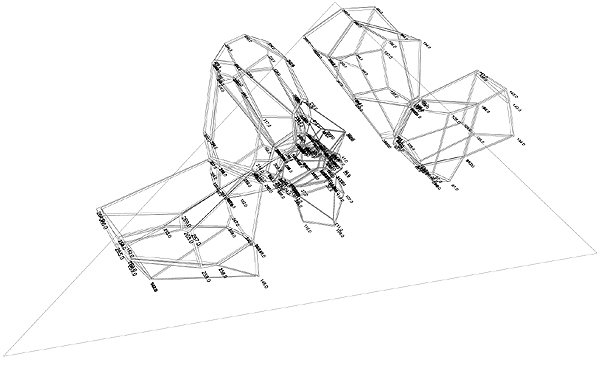 For more info see 'CNC Pointing Device' or visit the programme website.