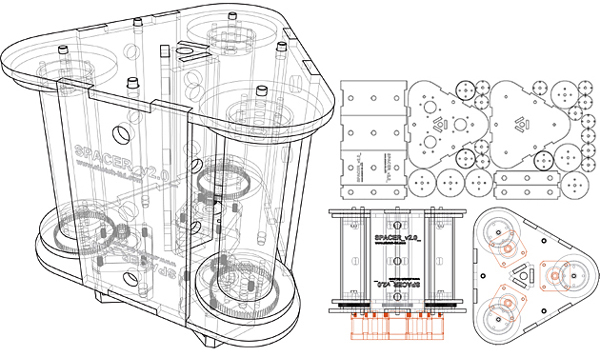 [Spacers] is a research project investigating additive fabrication methods using custom-designed Computer-Numerically Controlled or robotic devices. A small and mobile installation is designed to be installed in different locations, acting as a device to draw, indicate or place elements in a 3D space using points or vectors generated in a corresponding digital model.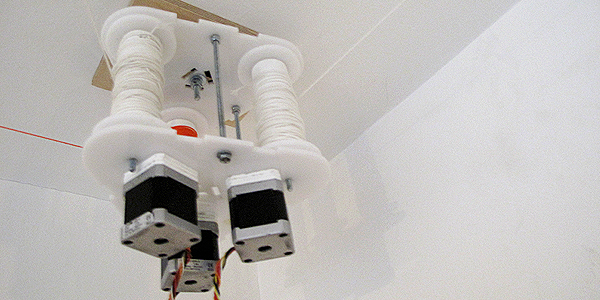 The CNC device installed at the ceiling above the PC with the stepper motor control box.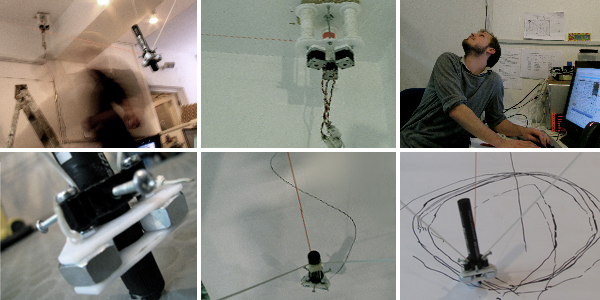 Initial 2.5d movement calibration tests using a marker to record trajectories on paper.
(Team: Jeroen van Ameijde, Robert Buehler)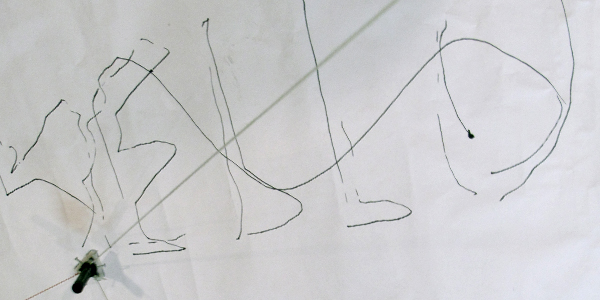 Writing 'hello' in a 1 x 2 meter sized area.

Attaching a bicycle light to record 3d trajectories with long exposure photography.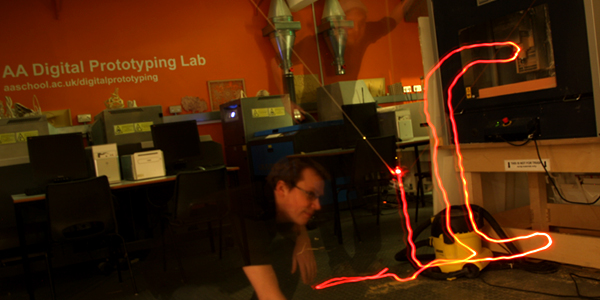 Writing 'CNC' in a 2 x 3 x 2 meter sized area.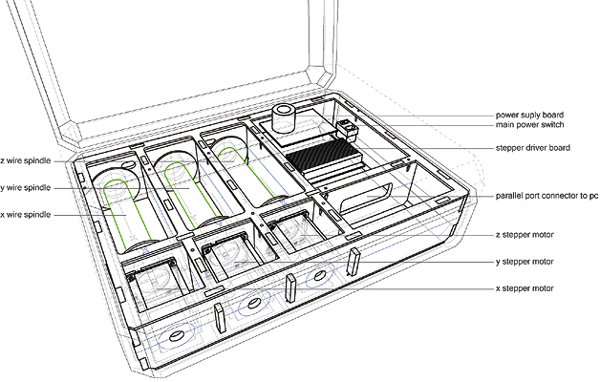 An adapted version of the CNC positioning device to fit in a carrying case for outdoor use during the AA MakeLab workshop (4-8 April 2011, Hooke Park). MakeLab was organised by the AA's Design and Make programme in collaboration with the Digital Prototyping Lab, taught by Brendon Carlin, Michael Grau, Luke Olsen and Jeroen van Ameijde. One of the two student/tutor teams explored design+build methodologies based around the CNC positioning device used to indicate node points of a triangulated timber structure.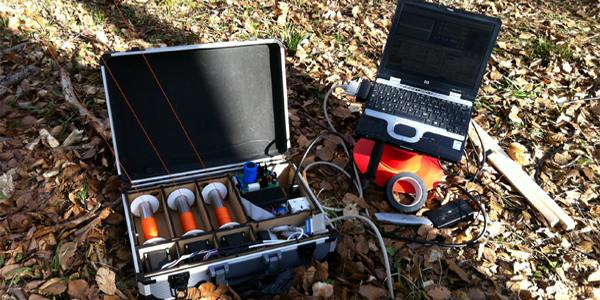 CNC suitcase in forest.

Three axis wire points attached to trees on site, using pulleys for smooth wire movement.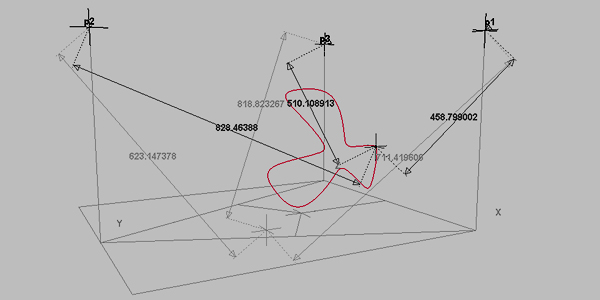 Screenshot of the maya interface used to generate custom g-code based on differences in wire length, calculated from the XYZ coordinates of a number of sample points along the curve.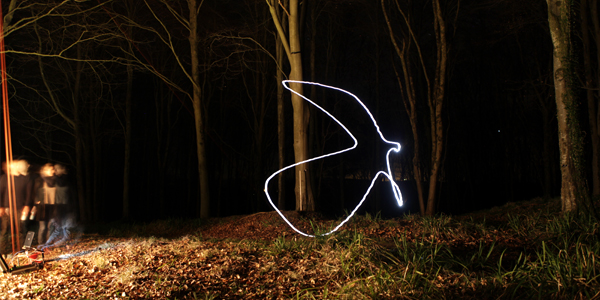 Test plotting of a start-shaped nurbscurve to calibrate and test the machine on site (1 minute exposure photo).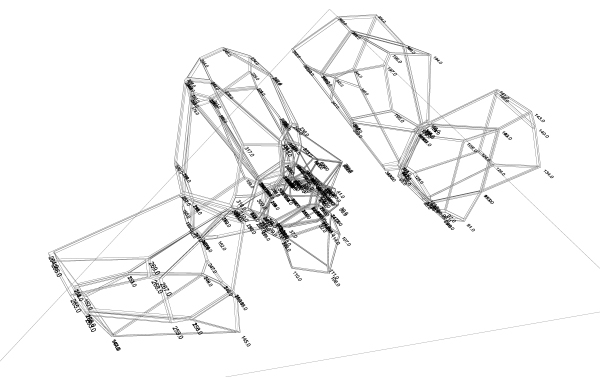 The positioning device is used to construct a triangulated cellular structure which is generated based on 3D scans of the terrain and people movements on site.

Collaboration between CNC positioning device and workshop participants: the machine indicates a new node in the structure and timber elements are measured, cut and assembled on site without additional equipment or measuring.

The nodes consist of small metal hooks screwed into the ends of each element, connected to others using cable ties.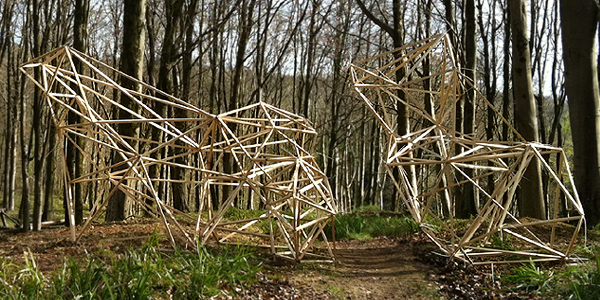 Finished structure in the woods, made from local material.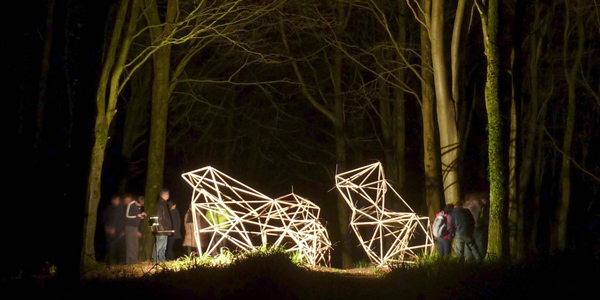 Nightview of the finished structure. (Photo: Martin Self)

Short clip highlighting the equipment and design and build process. (Video: Jeroen van Ameijde)