Hooke Park, Dorset
MakeLAB is a five-day programme that explores new modes of design conception through computer-aided architectural design and fabrication experiments.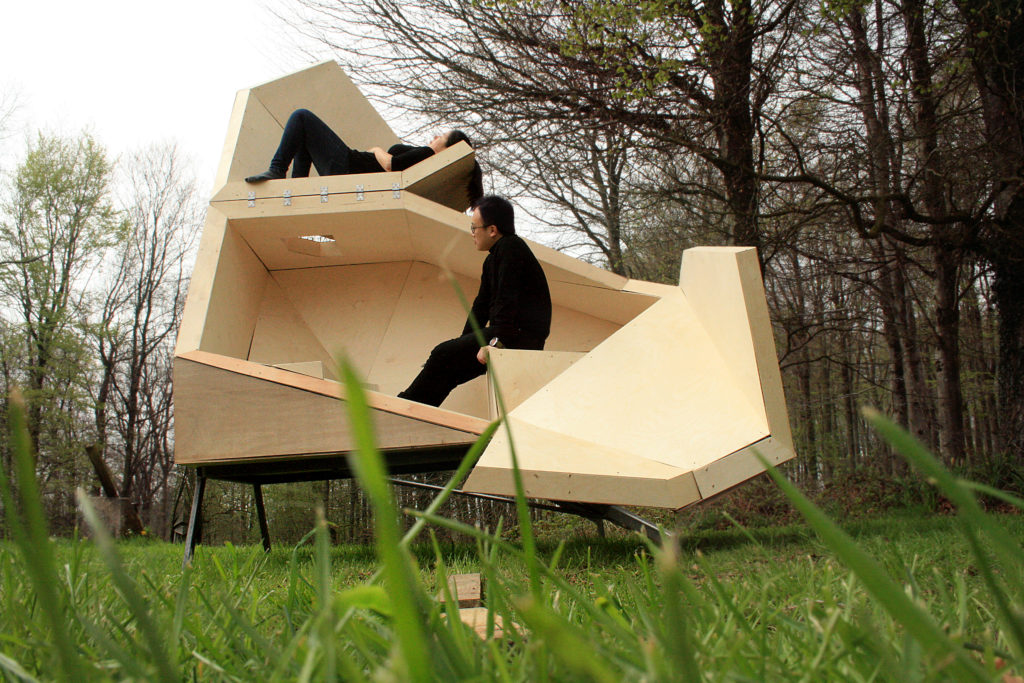 This year the program revolved around the theme of 'off-the-grid habitation', creating inhabitable architectural spaces that can be used as a dwelling at different sites and in different contexts outside of the regulative framework of institutional control. Using the concept of 'adress-less-ness' – we speculated on a potential future society where urban and rural citizenship can exist without the burden of multi-year rent / lease contracts, fixed rate mortgage deals and taxes that limit ones freedom to determine where, when and how to live. In a time where of co-working, co-living and ride-sharing initiatives are blossoming, the proposition of 'addresslessness' does not necessarily imply a bohemian, anarchistic or desperate state of homelessness but could be a successful new business model for a generation pressured by high costs of living. Helped by mobile technology similar to Uber or DriveNow, dwelling could be as flexible as "pay-as-you-go".
In this workshop we approached the opportunity of 'nomadic living' from a group discussion and seminar about contemporary issues in architecture and society, covering social, economic and technological changes that drive innovation. We also addressed this challenge from a specific architectural technological point of view, understanding performative aspects such as the filtering of light, views and privacy applicable to architectural envelopes. Working toward the design and build a 1:1 scale prototypical structure out of plywood, we developed a radical but realistic working model of a living enclosure, tested through our own inhabitation during the final stage of the workshop.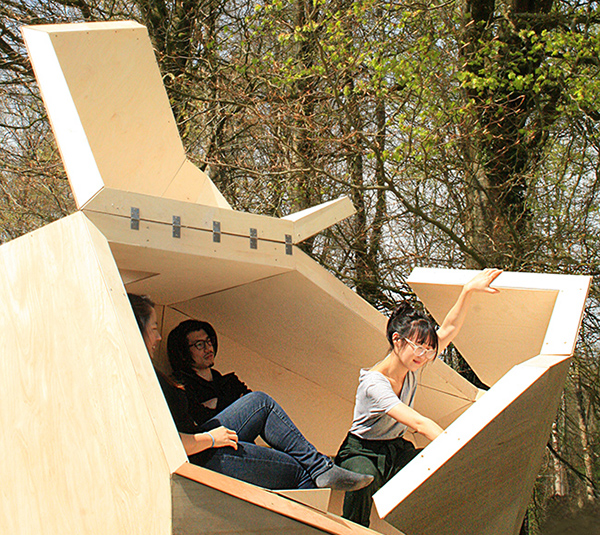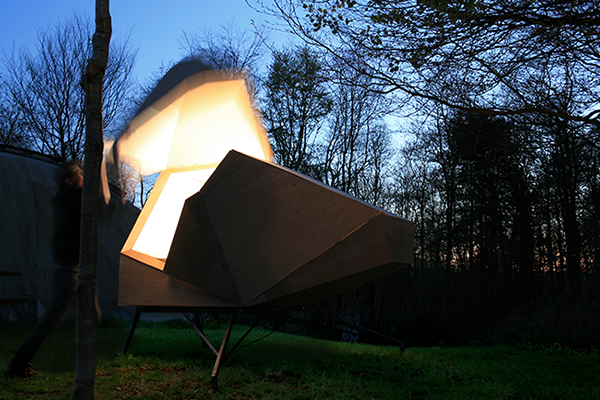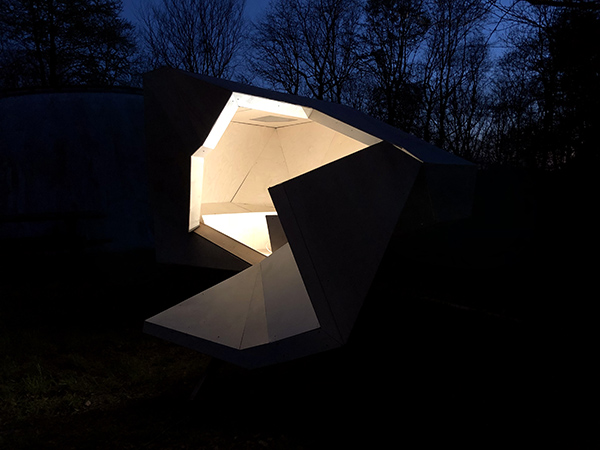 Credits:
Tutors:
Jeroen van Ameijde
Ping-hsiang Chen
Peng Qin
Workshop participants:
Emerald Sky Henley
Woojin Kim
Briony Manning
Emilie Mauffrey
Hangyul Jeong
Marko Krackovic
Selin Toksoy
Angelica Irais Valadez Todoberto
Greg Williamson
Dan Xu
Florence Zhu